Marketing Training Course
This one-day Marketing Training Course is for anyone who needs help with their marketing skills, is new to marketing or would just like to brush up on their skills
Objectives:
Explain what marketing is and how it links to the growth strategy of a business
Identify the components of the marketing mix and extended marketing mix and explain how marketing affects all areas of the business
Begin to build a logical and customer centred marketing plan
Marketing Training Course Overview
This short exercise helps learners to understand what marketing is and the wide range of business activities it involves.
Learners find out about different types of growth strategies adopted by businesses and how important it is for marketing to align to strategy.
The Marketing Mix and the Extended Marketing mix are explained to learners.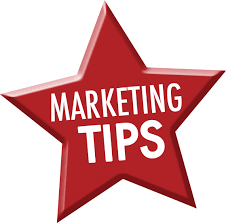 Marketing for Performance (MAP)
Participants are provided with a logical approach to marketing using our MAP approach.
Understand the importance of market research is explained and learners find about the four elements they need to understand to market effectively.
Sales, Customers and Marketing
The importance of providing solutions based on customer requirements is explained.
Learners are introduced to the promotional mix and the various communication media available such as social media.
Assessment: Continual checking of knowledge and understanding through question and answers and activities at the end of the topic/unit/task to ensure that the learner is meeting all of the learning objectives.
Our promise
We hope you will profit from our experience in marketing training as we will:
Help provide a structured approach to marketing
Help you implement new marketing skills that will add value
Help with client acquisition
Most importantly make this a fun and interactive marketing training course and to give the tools to prospect for new customers and to develop engagement with existing clients.